Skip to Main Content
It looks like you're using Internet Explorer 11 or older. This website works best with modern browsers such as the latest versions of Chrome, Firefox, Safari, and Edge. If you continue with this browser, you may see unexpected results.
PAWSNY Resource Page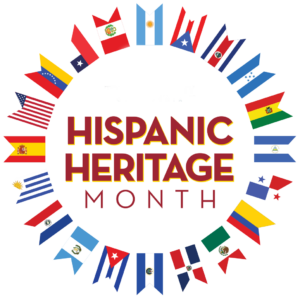 A website that provides the following resources:
General Resources for National Hispanic Heritage Month

Latinx History is Black History Presentation

Current Latin Art Exhibitions in NYC

Rising Stars of the Latino Community in NYC

Latino Civil Rights Timeline, 1903 to 2006, via Learning for Justice
"Hispanic Heritage Month runs from September 15 to October 15 each year. This national event traditionally honors the cultures and contributions of the Hispanic and Latinx communities while celebrating the heritage rooted in all Latin American countries....Throughout the month, we encourage you to learn more and celebrate through individuals' stories, art, webinars, and more!"
National Museum of the American Latino
Historical Legacies: Latino History is American History
"We invite you to reflect on the effects of colonization and slavery in the Americas and throughout the world. Make new connections between U.S. expansions and the Mexican-American and Spanish-American Wars. These historical legacies of slavery, colonization, and war continue to shape U.S. and Latino history today. "
Inventions in History
Top 10 inventions in Latino History
"Not all great inventions were discovered in the U.S. and Europe! Stay with us and discover the best Latino inventions of all time."
National Hispanic Heritage Moth Audio and Video Collection